Friends,
Over the past five years, I have found the wonders of luxury travel, all essentially for free. It is not easy, but it certainly is not hard. All it takes is a little knowledge and a little bit of time to understand the system and how to best take advantage of it. I have tried to lay out the most important bullet points. If you take 15 minutes to read it over, you should have a good understanding of the system.
Since 2011, I have earned millions of miles and points, flown first class and business class to Argentina. Chile. Peru. Alaska. Thailand. Singapore. Indonesia. Greece. United Arab Emirates. Maldives. Stayed in $1,500+/night hotels. Received top-level tier status with multiple hotel programs. All for pennies on the dollar.
I've purchased only 2 flights for cash in the past five years, but have flown nearly 100,000 miles:
My Flight Map since 2011 – Nearly 100,000 Miles Flown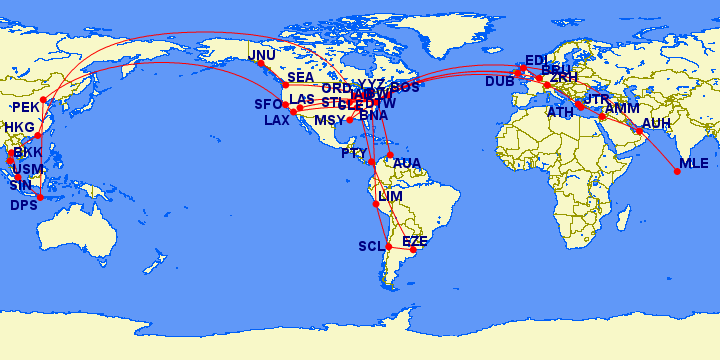 Feel free to reach out to me if you have any questions. If not, I hope you enjoy the information and forever travel free.